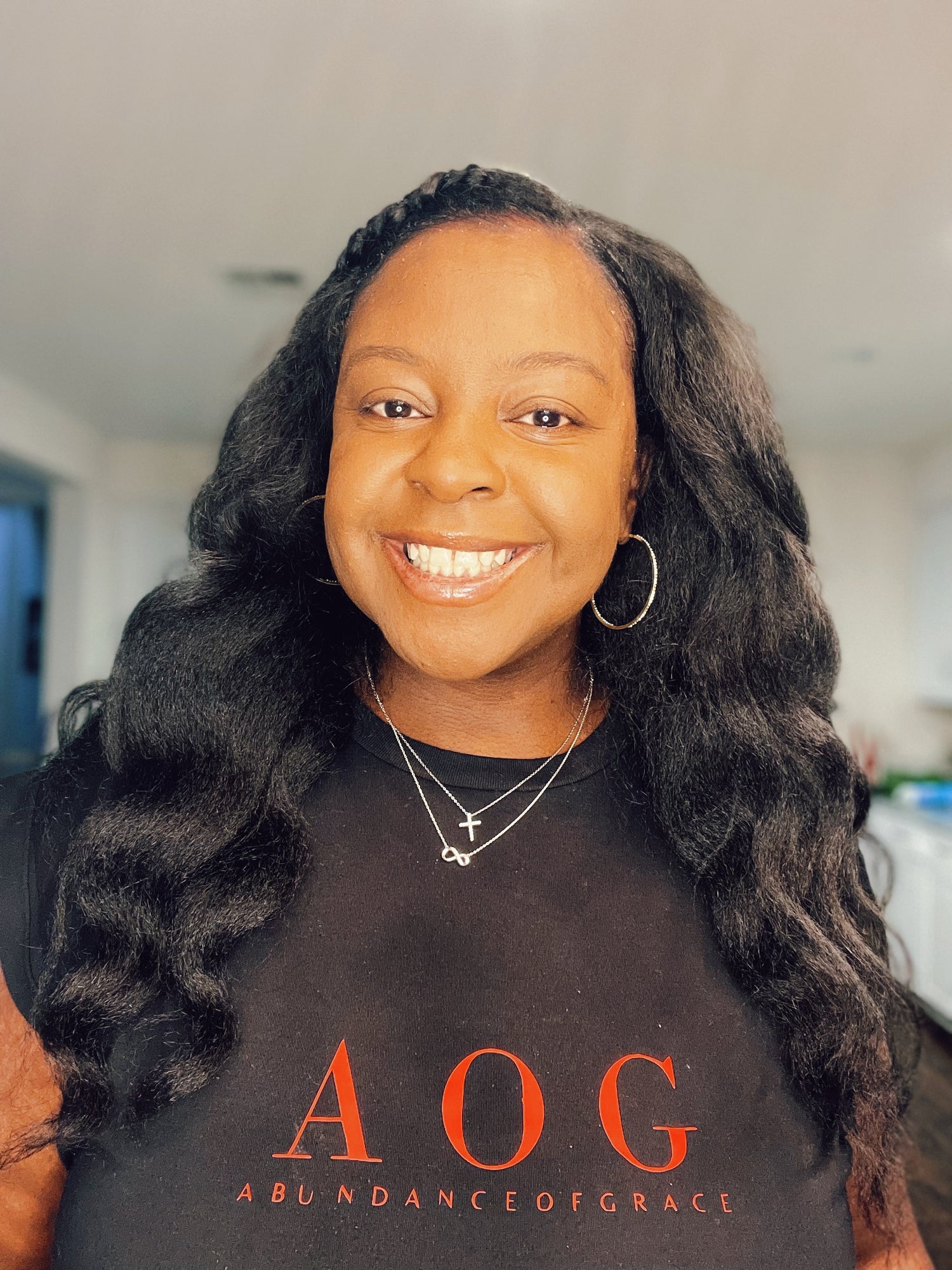 Step into our world
Abundance of Grace is the gift that keeps on giving! In 2020, during the middle of a worldwide pandemic, Crystal Adams was inspired to create a company with the intention of offering a rewarding shopping experience for high end quality athleisure wear. To much success from an overwhelming response from its customers; Abundance of Grace has evolved to a lifestyle brand with a mission to empower and inspire others to step into their creative genius and be the gift they were made to be.
our values
QUALITY PIECES

Our high quality long wearing pieces are designed to provide style and comfort for the person that may be headed to run errands, meet for happy hour, or even head to the gym. The goal was to be as comfortable as possible and look good while doing so. 

QUICK SHIPPING

We know you are excited just as much as we are when you make your purchase! We're all excited and can't wait, so we strive to get your items to you as quickly as possible!

WE CARE ABOUT YOU

Thanks to our innovative and service-oriented approach, Abundance of Grace is all about our customer service! We value you as a patron and are hella grateful for your patronage and so we are dedicated to providing you with the utmost service!